Educating on America's Leading Cause of Accidental Injury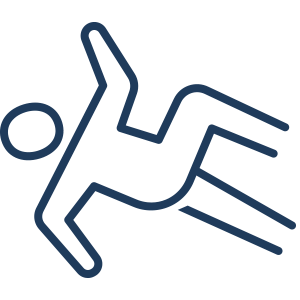 Falls Aren't Funny! Make Safety a Priority.
In this presentation, learn how to avoid the #1 safety problem for your business. Slip, trips and falls account for one third of all personal injuries in the workplace and are a top cause of workers' compensation claims. Providing practical and real-world techniques, your organization and workers will be able to recognize, evaluate, and control slip, trip and fall hazards.
Learn More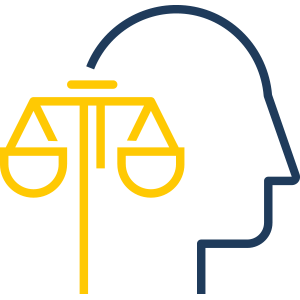 Standard of Care for Slip, Trip, and Fall Lawsuits
Whether you are representing a Plaintiff who has been injured or defending a company or organization being sued, this presentation will provide you with the strategic ideas you want to employ to advance your case. Discover if that case is worth taking or if it's the opportunity you've been missing.
Learn More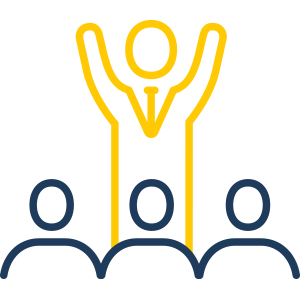 Dream Big
During this inspirational keynote, Russ discusses the concept of "Fulfilling Your American Dream" with examples from his past. His entrepreneurial spirit motivated him to build a business which ultimately led to him creating an entirely new industry. Young people will learn tools to be innovative, courageous, and inspired so they can begin fulfilling their own American Dream.
Learn More
When You Work with Russ, You Get the Expert's Expert!
Russell Kendzior is an Internationally recognized expert who specializes in all things slip, trip, and fall-related. He is a leading expert witness, consultant and lecturer to a wide range of industries, companies and organizations impacted by slips, trips and falls. Mr. Kendzior has also consulted with numerous fortune 500 corporations and has been retained as an expert witness by both plaintiff and defense attorneys, in more than 800 lawsuits since 1997.
Sought nationwide as a safety consultant, professional speaker, and expert witness, Mr. Kendzior is the author of three best selling books on accident prevention entitled: "Slip and Fall Prevention Made Easy" in 1999, "Fall's Aren't Funny" in 2010, and his latest book from 2017, "Floored! Real-Life Stories from a Slip and Fall Expert Witness." Mr. Kendzior has written a wide range of articles on the subject of floor safety and has been a contributing author of numerous trade periodicals including Chain Store Age, Occupational Health and Safety, ISSA Today, and Texas Lawyer.
Russell Kendzior's experience as an entrepreneur is wide and also encompasses the production and distribution of slip-and-fall prevention products including slip-resistant footwear, floor coverings, coatings, finishes and cleaning agents. He combines his educational background, practical, real-world experience, and first-hand knowledge of current industry standards and products to render grounded, well-balanced and fair expert opinions.
Book Russ Today
Captivating Audiences by Making Safety a Top Priority
A Message for Meeting Professionals and Planners

Dear Meeting Planner,
It can be difficult to find the best speaker for your company's event. Your professional reputation as a meeting planner resides in your ability to find the right fit. I've helped hundreds of organizations, in a variety of industries, recognize, understand, and prevent trips, slips, and falls.
As a consummate safety professional and leading expert in slips, trips, and falls, you can rest assured that my program will be the smoothest part of your job. When you choose me, I'll create a custom presentation tailored to your organization's needs that will not only inform, but also engage your audience. The knowledge they will gain will keep their attention throughout the program and will make lasting impressions that will save your company money and, more importantly, may save lives.
I look forward to working with you and your team to take a comprehensive look at one of the most pervasive yet seldom addressed problems facing our nation today.
Best regards,
Russell Kendzior
Slip, Trip and Fall Expert
One of the best slip and fall experts I have ever used. A true professional! 
–Debra K. Cook, Cannon & Nelms, Anaheim, CA
Russ has the right combination of knowledge, experience and passion and knows the walkway safety industry better than anyone we have used in the past.
–Gary Farabough, Pasley, Farabough and Mouledoux, Ardmore, OK
Russ is the expert's expert!
-Charles Dunkel, Shirley Mills, LLP, Houston, TX
Previous
Next